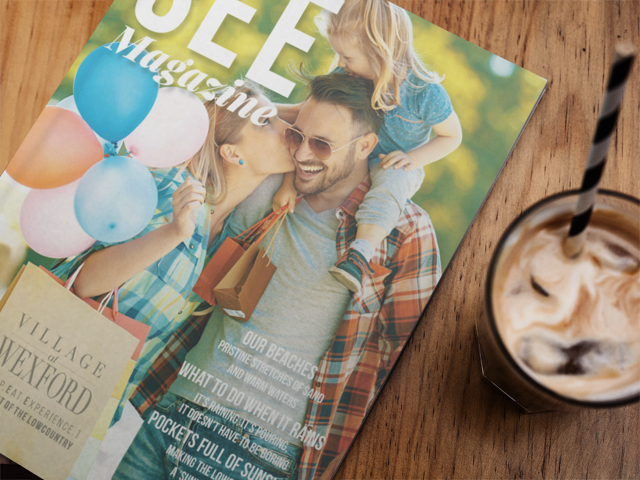 The secret's out! We're proud to announce the launch of our spring/summer 2020 edition of SEE Magazine, our guide to the best shopping, sights, and bites on Hilton Head Island.
Hilton Head truly has something for everyone. Whether you're a local, traveling solo, or are taking a family vacation, there are all kinds of events and activities to check out, from supporting local merchants, exploring our pristine beaches to biking excursions. The options are limitless, which is why we're giving you our take on what's worth SEEing and doing.
Inside, you'll find a local's guide to our breathtaking beaches, tips for biking around the island, ideas for what to do if it rains on your vacation, and so much more. You'll also find a complete guide to the shops, restaurants, and experiences at the Village at Wexford, so you can plan your route for the next you're here.
Keep an eye out for the magazine at select locations around the island or with our specialty merchants. No matter how well you think you know Hilton Head, this guide may help you discover something new.
Please click here to view a digital copy of our publication.