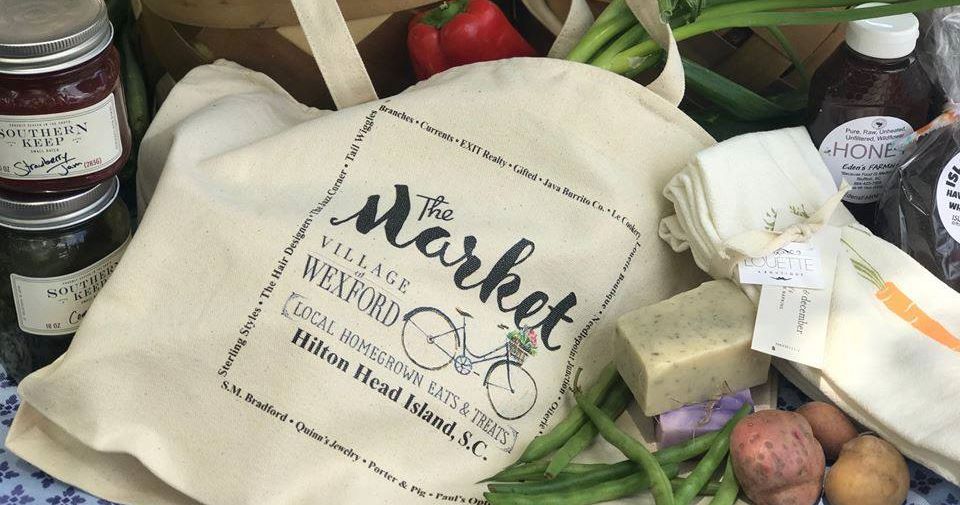 The Market dates are currently on hold. Please check back often for updates.
Every Wednesday in the Spring, Summer and Fall, the Village at Wexford is transformed into a spectacular outdoor Farmers' Market.   This unique sprawling Farmers' Market, located right in the heart of the Village at Wexford, features local homegrown "eats and treats" – bringing the freshest produce, delicacies and other locally-inspired items to area residents and visitors in a unique Lowcountry setting.
The Market at The Village at Wexford is your opportunity to shop for the freshest local produce, delicacies and gift items from dozens of local vendors – all while enjoying the beauty of this unique open-air market and enjoying Hilton Head Island's perfect weather. Come to shop, mingle with neighbors … and enjoy everything that the Village at Wexford (and The Market) has to offer. Plus, leave with some fresh produce, gourmet treat – or that perfect gift item you've been hoping to find … and found right here while strolling through The Market.
Interested in Becoming a Vendor?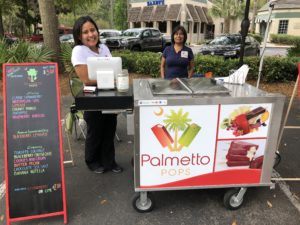 Village at Wexford transforms the Village into a unique outdoor Farmers' Market and family-friendly outdoor shopping and entertainment venue starting every Spring and running through fall! We advertise our Wednesdays at Wexford events (both in print and online) as well as through our very active Facebook and Instagram pages.
If you are looking to participate in a market that is sure to be a success, this one is it! Limited space is available, so contact us today and see how you can make "Wednesdays at Wexford" part of your summer plans!
Ready to be part of the excitement – and growth of your own products? If you have specific questions, would like to register or would like to discuss further, our Market Coordinator Michele can be reached at shoessox@aol.com or (845) 283-3809.