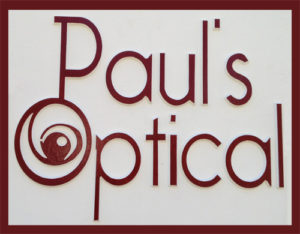 843.686.4522
Specializing in Professionally Fitting Glasses and Contact Lenses
Designer Frames. Lens Fitting. Lens Coatings.
The first thing you will notice when entering Paul's Optical, is that you are surrounded by glasses. From our stylish selection, to our knowledgeable staff, we will make you comfortable with your glasses selection.
Your glasses are more than your vision. They are your identity, a recognizable feature that is a part of you for years to come. They are something you may wear everyday, so they must not only look good, but also be comfortable and reliable.